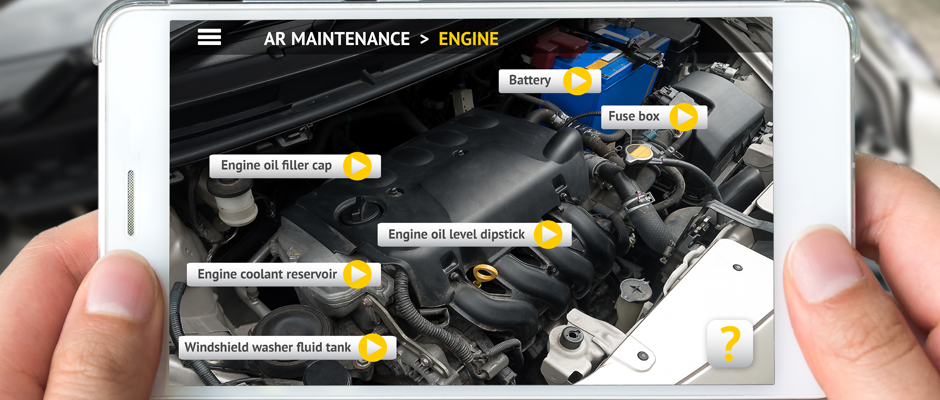 Begun with the entertainment, today the augmented reality applications merge quality and quantity of the information in increasingly versatile circumstances.
06 15 2017

Augmented reality began in entertainment. Today its use is mainly in infotainment, merging quality and quantity of the information in increasingly versatile circumstances. The key word to understanding AR, is "interactivity". Let us consider what Industry 4.0. is, and how it is applied.

In reply to the question "what is AR?" it is useful to understand how it works. There is very little theory and much more practice: augmented reality calls on the ability to act, the productive creativity that acts directly on tangible reality. That is why the best way of understanding it, is to see how it works in practice. Let us take a mobile device and frame an object. In addition to the picture, the display returns a series of information through texts, photographs, videos or graphic animation. The AR is: information that amplifies our perceptual horizon.

We are dealing with a technological application that can improve our perception and is therefore able to furnish enormous benefits to industrial production. Augmented reality involves Industry 4.0 to the extent that it actively involves the development of the so-called "intelligent factory". The main challenges in production concern human error, inefficiency and costs.

AR makes the difference in all the procedures involved in the production cycle, from installation to assembly. It simplifies and improves the logistic efficiency, especially in large warehouses. Its effectiveness considerably influences the reduction of maintenance costs as it allows limiting the risk of human error and execution times. There are considerable advantages in training, even more so if there are technicians spread over a very large territory. Furthermore, it offers useful instruments in the management of risks and the safety of the workers, improves design and simplifies the prototype phase.

Thanks to AR, technological progress is at the service of industrial innovation.