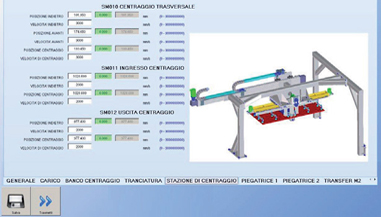 Simple and intuitive equipment control
Esisoftware SCADA, thanks to the experience on foaming machines, metal sheet working systems, thermoforming, climatic chambers, automatic testing, handling systems and storage, is the reliable partner to meet the needs of any kind of machinery.

Increasingly complex automated machines require simple and intuitive interfaces that guarantee an immediate visualization of information and reliability of their storage. SCADA makes your machinery a working tool under control. optimizing the equipment management. Availability of real-time data and design of tailor made HMI interfaces guarantee quick training of staff and a guided use.